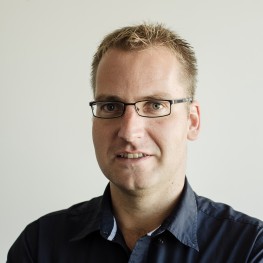 Assoc. prof. Pavel TUČEK
Associate professor
585-63-4519
pavel.tucek@upol.cz
office no. 2.21
office hours: by appointment

Research
 Statistical interference, nonlinear statistical models, geostatistics, data processing in R
Education
2015 – Associate professor -Technical University Ostrava, Geoinformatics
2004-2009 – Doctoral study (Ph.D.) – Palacký University Olomouc – Applied Mathematics
1999-2004 – Master degree (MSc.) – Palacký University Olomouc – Mathematics and its applications 
Experience
2007 – 2008 – Lecturer Dpt. of Geoinformatics, Palacký University Olomouc, Czech Republic
2008 – 2014 – Assist. Prof. Dpt. of Geoinformatics, Dpt. of Mathamtical analysis and applications of mathematics. Palacký University Olomouc, Czech Republic
2015 – now – Assoc. Prof. Dpt. of geoinformatics, Palacký University Olomouc, Czech Republic
2010 – now – Regional Centre of Advanced Technologies and Materials, Grant Strategy Coordinator
2014 – now – NanoComposix EU, Business Strategy Manager
2013 – now – Cleopa GmbH – Senior Researcher
Foreing stays:
2013 – Comenius University Bratislava, Department of Applied Mathamtics and Statistics, Faculty of Mathematics, Physics and Informatics
2011 – UPV Erasmus Staff Mobility Spring, Universidad Politecnica de Valencia, Valencia, Spain
2007 –  Bulgarian Academy of Science, Geography Institute
2004 – 2005 –  Technische Universität Wien, Institut für Statistik und Wahrscheinlichkeitsteorie
Membership in professional organisations
Lecturing
Mathematical Analysis, Statistics, Geostatistics, Geocomputation, Data Processing, GIS modelling, Logistics, Advanced Data Processing.
Publishing
Tucek, P. and Z. Janoska. Fractal dimension as a descriptor of urban growth dynamics. Neural Network World. 2013, vol. 23, issue 2, s. 93-102. DOI: 10.14311/nnw.2013.23.007.
Tucek P., Tucková M., Fiserová E., Kubacek L. (2012): Design of experiment for measurement of langevin function. Measurement Science Review, 121-127s.
Samec, P. and P. Tucek. Modeling growth conditions of forests in the Czech Republic. (In Czech: Modelování růstových podmínek lesů v České republice). Olomouc: Palacký University Olomouc,
2012, 310 pp. ISBN 978-80-244-2990-8.
Prochazka, R., Tucek, P., Tucek, J., Maslan, M., Pechousek, J. (2010): National patent: No. 302779: Mössbauer spectrometer
Koukol, M., Zajickova, L., Marek, L., Tucek, P. (in press): Fuzzy Logic in Traffic Engineering: A Review on Signal Control, Mathematical Problems in Engineering, Article ID 979160.
Tucek, P., Caha, J., Janoska, Z., Vondrakova, A., Samec, P., Bojko, J., Vozenilek, V. Forest vulnerability zones in the Czech Republic. (2014) Journal of Maps, 10 (1), pp. 179-182.