Introduction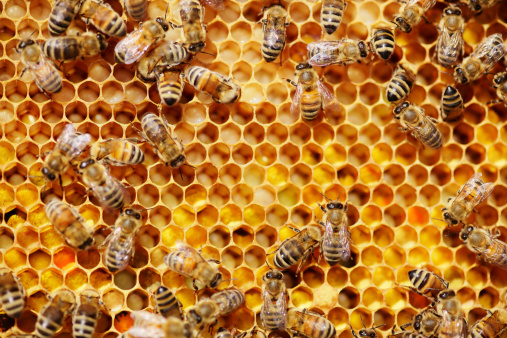 Bees (Apis), as one of the most important pollinators in nature, are of significant economic and ecological value, contributing a lot in both global food safety and the maintenance of rich biodiversity. According to the report from the International Union for Conservation of Nature (IUCN), 78% floral resource and 84% crops in the European Union rely partially or fully on animal pollination, of which bees account for the majority. However, many scientific researches and international associations have reported a concerning reduction in the health of bee population. For instance, over 9% of European bee species are reported by the IUCN to face the risk of extinction (Nieto, 2014), and multiple surveys in Europe (Bommarco et al., 2012; Rasmont et al., 2015) have revealed decline in distribution and population of many bee species over the course of this century (Cameron & Sadd, 2020). All these findings point to the urgency and necessity to study the reasons behind the bee crisis. Fundamental studies dedicated to exploring the causes of death and effects of human-induced environmental change, will be required to understand the reasons favoring bee population reduction.
The causes for the decline mentioned previously can be habitat loss, pesticide use, invasive species, climate change, etc. (Brown & Paxton, 2009). And among all these factors, this study focuses on evaluating the patterns of climate change as a factor that might affect bee abundance, since climate change has become a growing concern on a planetary scale. The change of climate conditions can affect the survival of bees in many ways: it can influence the behavior and physiology of bees directly, have an indirect impact by changing the phenology of floral resource, or affect the disease profiles and incidence of bees (Le Conte & Navajas, 2008).
Although there have been quite a few studies about the influence of climate change on beekeeing, e.g., Schmickl et al. (2017) analyzed how climate conditions like temperature and precipitation influence bee mortality and Flores et al. (2019) evaluated the effect of climate change on bee colonies. Most of these studies are carried out at a local scale based on conventional data collection methods, which is an enormous endeavor with inherent limitations, considering the fact that the bee crisis is happening on a global scale. In fact, the advancement of earth observation could fill this research gap effortlessly due to its nature of global coverage and massive data volume, whereas the application of earth observation data in the context of likely climate change and beekeeping support stays fairly understudied. The reason could be that many bee experts specialize in entomology or biology, and have very little knowledge of the latest advances in remote sensing science. With these problems being stated, this diploma thesis aims to provide new insights into how earth observation data can be used to benefit the current situation of bees, to give bee experts an overview of the methodologies that can be applied to analyze earth observation datasets related to bee health, and to reveal the possibilities of breaking through the limitations of traditional research in terms of spatial and temporal scale.
Reference
Nieto, A. (2014). European red list of bees.
Bommarco, R., Lundin, O., Smith, H. G., & Rundlöf, M. (2012). Drastic historic shifts in bumble-bee community composition in Sweden. Proceedings of the Royal Society B: Biological Sciences, 279(1727), 309-315.
Rasmont, P., Franzén, M., Lecocq, T., Harpke, A., Roberts, S. P., Biesmeijer, J. C., ... & Schweiger, O. (2015). Climatic risk and distribution atlas of European bumblebees (Vol. 10, pp. 1-236). Pensoft Publishers.
Cameron, S. A., & Sadd, B. M. (2020). Global trends in bumble bee health. Annual review of entomology, 65, 209-232.
Brown, M. J., & Paxton, R. J. (2009). The conservation of bees: a global perspective. Apidologie, 40(3), 410-416.
Le Conte, Y., & Navajas, M. (2008). Climate change: impact on honey bee populations and diseases. Revue Scientifique et Technique-Office International des Epizooties, 27(2), 499-510.
Schmickl, T., & Switanek, M., Crailsheim, K., Truhetz, H., & Brodschneider, R. (2017). Modelling seasonal effects of temperature and precipitation on honey bee winter mortality in a temperate climate. Science of the Total Environment, 579, 1581-1587.
Flores, J. M., Gil-Lebrero, S., Gámiz, V., Rodríguez, M. I., Ortiz, M. A., & Quiles, F. J. (2019). Effect of the climate change on honey bee colonies in a temperate Mediterranean zone assessed through remote hive weight monitoring system in conjunction with exhaustive colonies assessment. Science of the Total Environment, 653, 1111-1119.